Keeping the farm gate closed and locked
It was the case that a closed farm gate was enough to keep out unwanted visitors. However, it is now becoming increasingly necessary to have not only a closed gate but a locked one as well.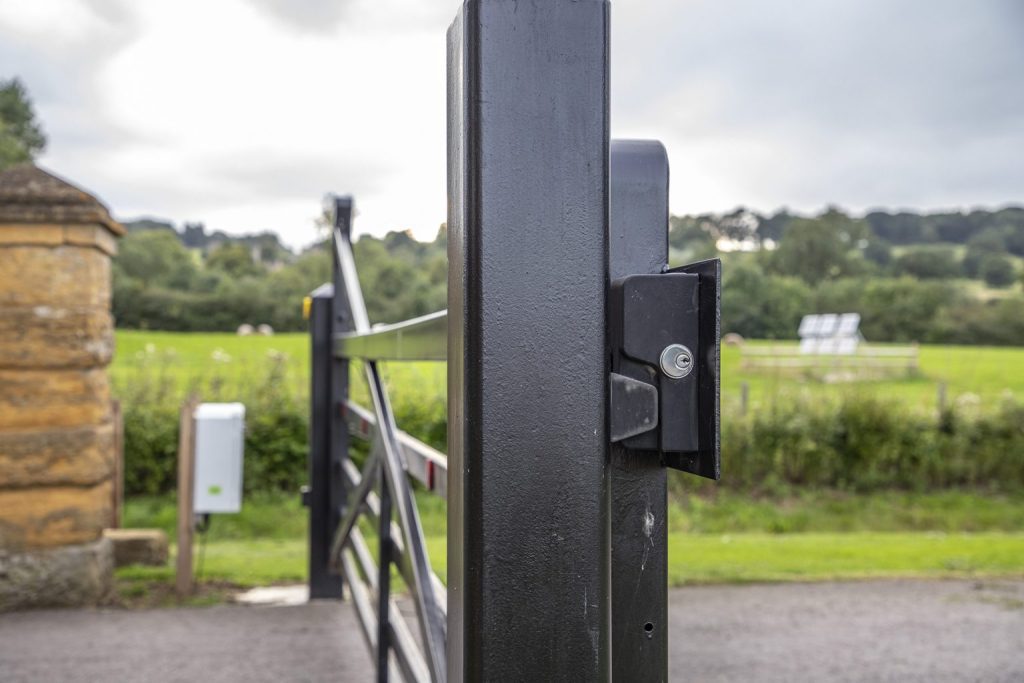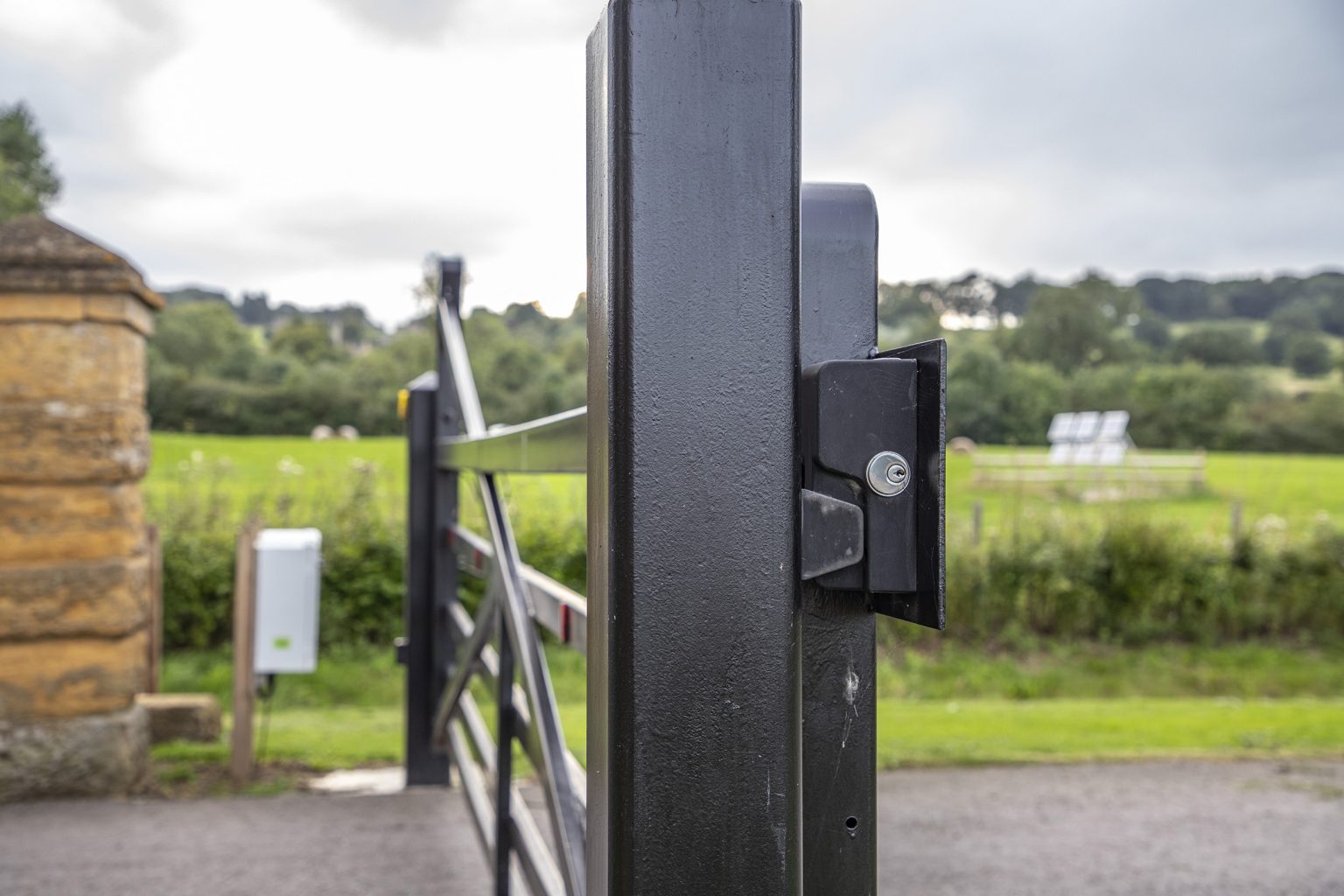 Padlock and chain? Yes, on a little used gate, but not practical on a busy farm entrance gate.
This is where the development of Solar Gate Systems GOLIATH lock was born for solar or mains powered automatic gates. With its snap shut closing operation, you know that every time your gate is closed, it is locked. The gate is then opened by a solenoid which releases the lock in an instant, before the gate motor begins to open your gate. So quick, you don't even know it is there.
With over 1000kgs of holding force and protected from tampering by a hardened steel casing, the GOLIATH lock is your essential aid to automatic gate locking for all situations, whether close to a mains electric supply or powered by solar power in the remotest of locations.