Farm Gate Security Barriers Fully Powered By Solar Energy
Solar Gate Systems now manufacture a range of sturdy farm gate security barriers that will protect your farm entrance from any unwanted visitors.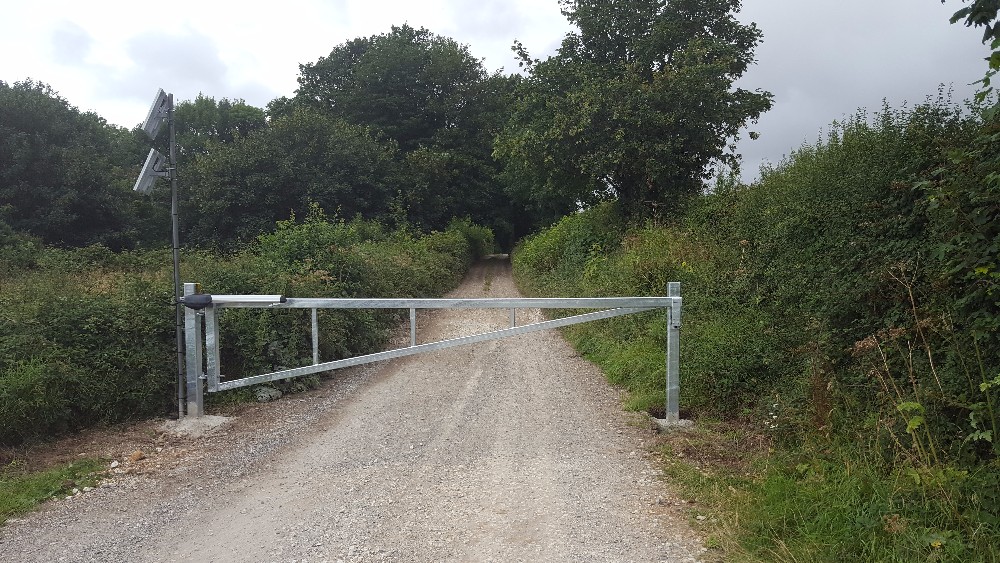 Fully powered by solar energy, barriers up to 7 metres can operate over 100 cycles per day, every day of the year. Using state of the art brushless motors combined with our Award Winning 23 degree Winter Harvesting® solar panels, it has a secure automatic locking system with over 1000kgs holding force ensuring that you can now keep out unwanted visitors and ensure maximum farm gate security.
The barriers are hot dipped galvanized, British made, and come in sizes 4, 5, 6 or 7 metres to suit your application.
With a list of options to operate the barrier including hand held key fobs with a 200mtr clear view range, wireless coded keypads, 24 /7 day timers, vehicle sensors and our GMT 300s phone system for up to 300 users, all bases are covered to give you access when you want it and peace of mind when the barrier is locked.