Keeping quad bikes secure and behind locked farm gates
If you want to keep your quad bike secure then a closed and locked farm gate is a necessity. Why?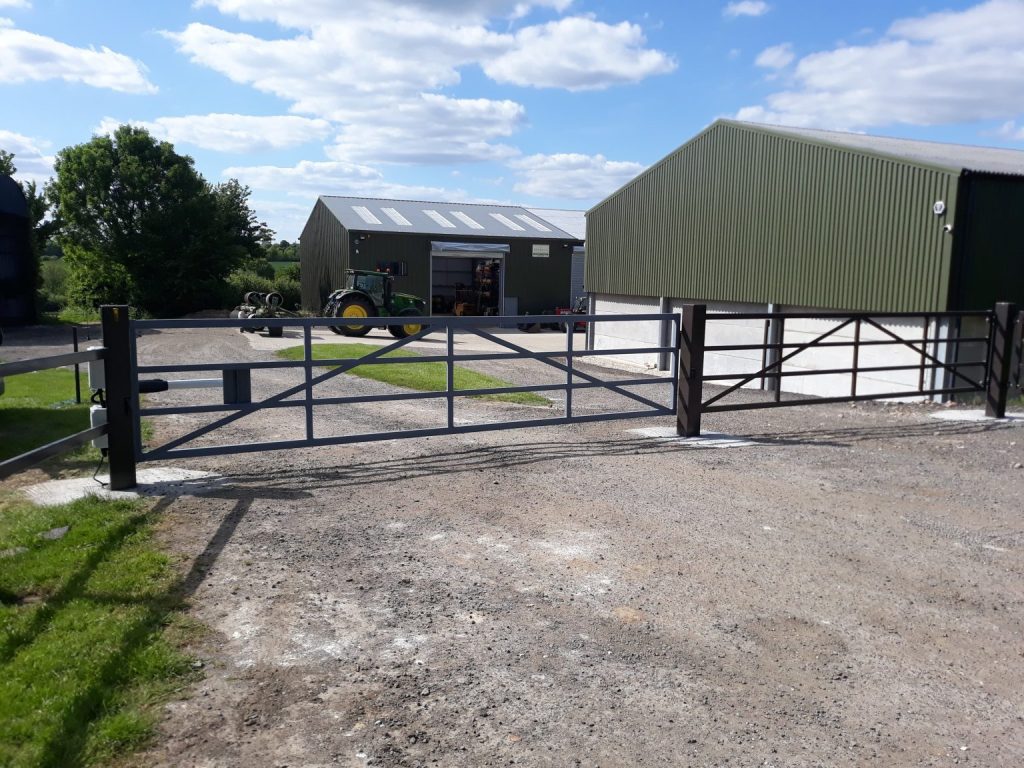 You're NOT coming in here
to stop the casual "scouting" mission that will identify the quad bike as a target
to prevent easy access and exit
Several studies have shown that thieves rarely break into a farm or premises without first knowing what awaits them. Unbelievably, your farm has already been scouted for any valuable assets….
"Scouting", "casing the joint", "drive-bys" – whatever you like to call it – is virtually risk-free and usually completely free to carry out (maybe the cost of a bit of diesel. If that's not been stolen.) "I was looking for me lost dog"; "does John Smith live here?"; "would this be Manor Farm?" On the face of it innocent enough remarks but belying the discreet reconnaissance being carried out. Sounds familiar? Well, unfortunately, the damage has now been done and the experienced thief will depart with a photographic image of your farm yard layout complete with machinery.
A closed and locked gate will prevent entry for the unscrupulous.
There is another school of thought that subscribes to the theory that the less ones assets are secured then the less important they are to the owner. So, keys left in ATVs, chainsaws left unlocked, workshop doors left open – all signify, to the common thief, that they are of no consequence and are a clear invitation to be stolen.
Let farm security begin with a closed and locked gate, for all to see, demonstrating that our prized possessions within are also under lock and key.
A padlock and chain once upon a time would have been sufficient. Technology has moved apace and it's good to know that farm gate automation, closing and locking that gate for you, is now an affordable alternative. Whether mains or solar-powered.
Call for your FREE gate security review.